Malcolm X was born Malcolm Little on May 19, 1925 in Omaha,
Nebraska. His mother, Louis Norton Little, was a homemaker occupied
with the family's eight children. His father, Earl Little, was an
outspoken Baptist minister and avid supporter of
Marcus Garvey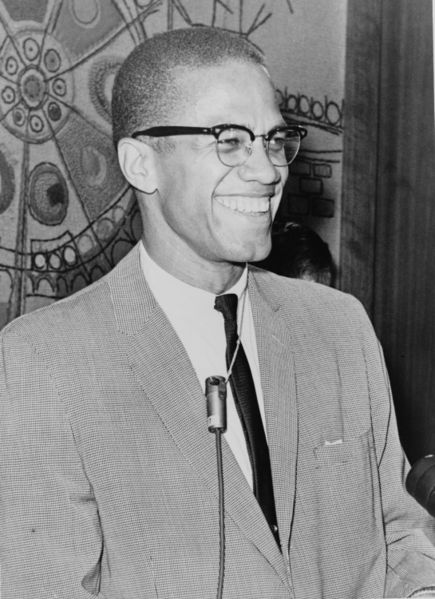 Admin




Posts

: 4


Join date

: 2012-04-13



[flash]<iframe width="420" height="315" src="https://www.youtube.com/embed/h_I6SlRFr8c?rel=0" frameborder="0" allowfullscreen></iframe>[/flash]
Marcus Mosiah Garvey (August 17, 1887 - June 10, 1940) was a
publisher, journalist, entrepreneur, and international crusader
for black nationalism. Garvey led the largest organized mass
movement of people of African ancestry ever. Garvey has come to
be best remembered as a champion of the (so-called) "back-to-Africa"
movement. In reality he built what was actually a movement seeking
to inspire all people of African ancestry to "redeem" Africa.
Marcus Mosiah Garvey was born in St. Ann's Bay, the capital
of St. Ann, Jamaica. He was the youngest of his father's 11
children, nine of whom died in childhood. Garvey attended
infant and elementary schools in St. Ann's Bay and was a bright
student. He also received private tuition from his godfather Mr.
Alfred Burrowes, who ran a printery. At 14, Garvey was apprenticed
to Mr. Burrowes to learn the printing trade.
Garvey left Jamaica to work in Costa Rica as a time-keeper
on a banana plantation, in about 1910. As he observed the
conditions under which his fellow blacks worked, Garvey became
determined to change the lives of his people. He left Costa
Rica and travelled throughout Central America, working and
observing the working conditions of blacks throughout the region.
Garvey's journalistic experience began with a newspaper called
The Watchman which he started in 1910 while still employed at
P.A. Benjamin Limited. This newspaper was short-lived and was
succeeded by others, also of short life spans, which Garvey
published during his early Central American travels: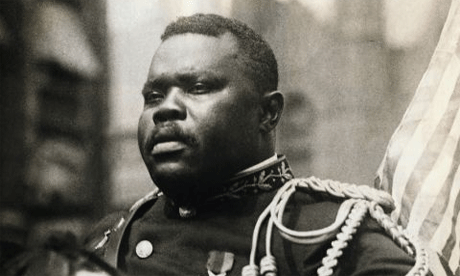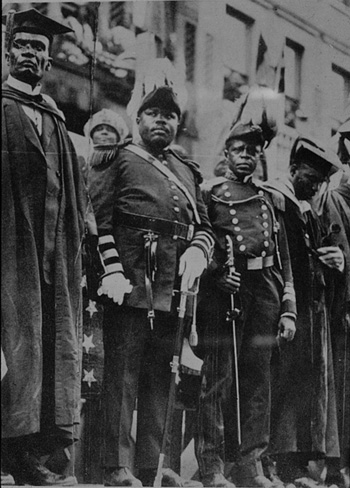 Admin




Posts

: 4


Join date

: 2012-04-13



Similar topics
---
Permissions in this forum:
You
cannot
reply to topics in this forum